you'll need the larger hello kitty halloween plush (sanrio part number 00333, $10.00 reccomended price) and the smaller keychain plush (sanrio part number 00362, $5.25 list price). and a knife.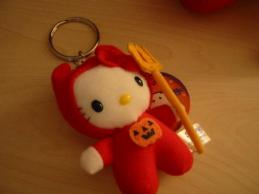 step one: the small keychain plush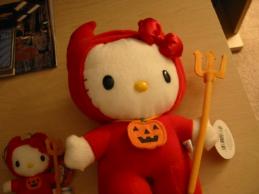 step 2: the larger plush, pre-op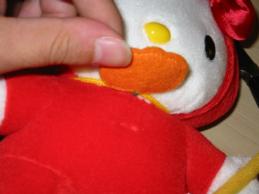 step 3: remove the two loops of red thread in front. these hold on the back of the pumpkin and the top of the pumpkin (where it meets the necklace) in place. simply cut the thread.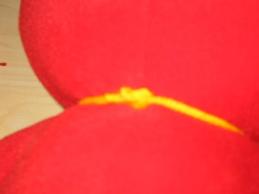 step 4: cut the loop of thread on back and untie the necklace.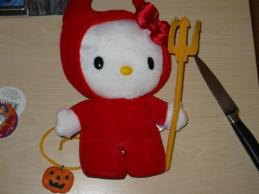 step 5: completed daemonkitty with the necklace off.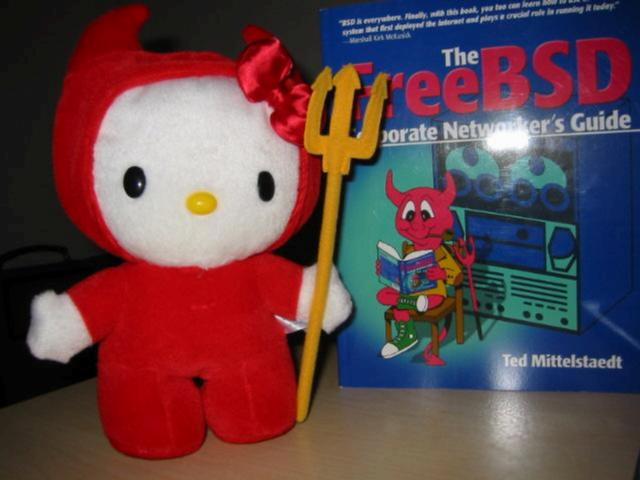 step 6: she poses with a freebsd book (despite me being an avid openbsd fan, this suffices).
easy as pie. and cheap. hello kitty likes BSD, do you?